House of Worship Audio, Video, Lighting

Design. Build. Train. Maintain.
Galaxy Sound and Communications specializes in the design, installation and support of high-quality and affordable custom audio, video, lighting, broadcast and control systems for worship facilities. Our Design and Build solutions include complete A/V/L systems for new facilities, upgrades for House of Worship remodeling or expanding, and even the integration of a single product into an existing system. In each project, we begin with an initial meeting to discuss your needs and goals, and then we work with you through every step of the process from the initial design and budget to the equipment sale, installation, training and support.
Our House of Worship A/V/L systems are not one size fits all; our solutions are customized to meet the needs of each unique facility and congregation. We are able to accommodate nearly every technology request you may have. As stewards of your resources, we are dedicated to finding solutions that are both high quality and affordable. Custom designed solutions don't have to cost a fortune.
Our Specialties Include

Acoustic Control
Sound Reinforcement
Digital Mixing/Snake Systems
Personal Monitor Systems
Audio Distribution
Multi Channel Recording
Video Presentation Systems
Image Magnification
Video Capture
Office Networking
Security Systems
Digital Signage
Intelligent Stage Lighting
Automated Lights
System Automation & Control
Live Streaming & Broadcasting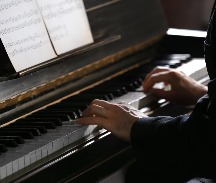 The greatest message can be made even better when it can be heard and seen by every member of your congregation. Call us today and let us help you give your message the support and
clarity it deserves.